Living Options at Beach Terrace
Choose the right level of care for your loved one at Beach Terrace. In addition to our supportive Memory Care services, we are also proud to offer Short-Term Stays and Respite options in the Stanton area. Our team of compassionate caregivers works around the clock to provide your loved one with specialized dementia care. By providing our care teams with technologically advanced training methods as well as hands-on support from regional and home office experts, we are committed to new techniques in our dementia care. Memory Care is our sole focus, and we are proud to give our teams the information and training they need to be highly skilled caregivers. With regular Family Care Conferences and customized Care Plans for each resident, you will stay up-to-date on your loved one's needs. If there is ever a change in your loved one's Care Plan, you can rest assured we will notify you. Here at Beach Terrace, every service is personal, and each interaction is heartfelt.
Our community is conveniently situated near several health care providers to offer our residents top medical care, if and when they need it. West Anaheim Medical Center, Kindred Hospital Westminster, and Anaheim Medical Complex are all nearby.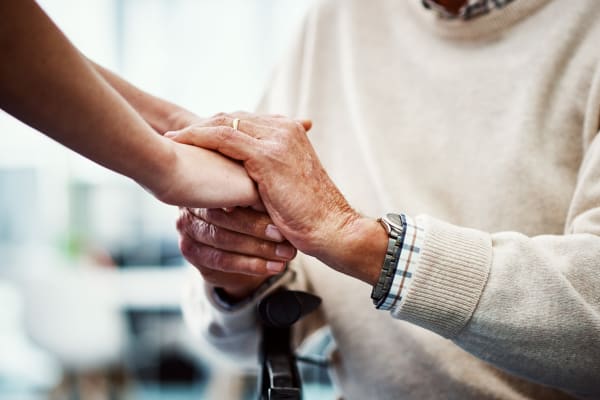 Additional Care Available
Beach Terrace can arrange Hospice Care for seniors in the Stanton area. Our warm-hearted team works with a local palliative care team, assuring your loved one feels as comfortable and supported as possible.
Contact us today to find out more about care options at Beach Terrace. Our team would be happy to answer any questions and give you a personal tour.